Reviews of Chaparral Winds Retirement Community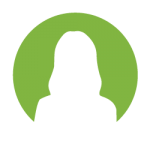 SARA C.
"My sweet grandmother spent her last year of life in the Chaparral Winds Memory Care Unit. There's so many things I want to say about this facility. I'll start off with my experience of her passing. I could have held a celebration of life ceremony right there in her room. Every nurse on shift came in to cry over my sweet girl. Experiencing how loved and cared for she was made her passing so much easier. A couple months after my grandmother moved in COVID-19 hit, and I watched as this facility did everything in their power to keep their residents safe. I wasn't allowed to visit but they would bring her by her window so I could wave, and i'll always cherish that. I don't know how they managed to staff such incredible, caring, employees. While my grandmother was there I didn't run into a single issue. Shannon, the nurse, was diligent. She stayed on my grandmother's Dr's countless times. Leigha, a caregiver, became my grandmother's best friend. Leigha went above and beyond what her job title requires from her, countless times. Lisa, the activity coordinator LOVES what she does, and it shows. I can think of no greater experience to have given my grandmother in her final moments. I am forever grateful for the love and compassion that was shown. Thank you Chaparral Winds."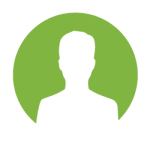 HENRY O.
"To properly write a review it is necessary to search the reasons why one selects a home that will sustain your life and in my case my wife's. I did my home work and interviewed persons whose judgement I trusted. $Each had the same message. Chose wisely, don't rush, and ask lot of questions. I did as I was told. My conclusion was Chaparral Winds. The facility was centrally located with transportation available. I have been very satisfied but that does not cover the reasons for my writing this missal. Foremost is the management and staff are readily available and show concern to any and all problems that one needs answered. I have found that this attitude prevails through out all the employees who serve one daily. A real personal note. I have come to love this assisted living as I would my home. A note about the Memory care unit where my wife resides. I feel she is in excellent hands that care. I feel secure that she is safe!"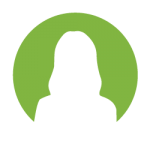 KAROLE F.
"Chaparral Winds has been nothing short of amazing. I have had 2 sets of grandparents in their facility. Including both memory care and assisted living. The care they received while there was excellent. The executive director was actually very attentive, caring and kind. Along with the rest of the staff. I know they truly care about their residents. Recently, my grandfather passed away. During the last few days of his life we held vigil by his bedside. We were also treated with respect and kindness. Every single staff member would offer us whatever we needed to ensure that we were all taken care of. I would recommend this care facility to anyone in need of loving care of a family member."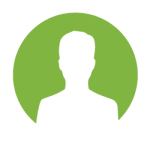 BRIAN H.
"Wish we moved Mom in here years earlier! She is taken care of so well. She enjoys all the activities and food. We looked at the idea of moving her for over a year. We toured several communities and just felt that Chaparral winds was the place for mom. The staff is amazing to work with. They keep me updated and informed on issues before they become problems. The management and nursing staff our on top of things. I do have to say it wasn't the newest community but it is beautifully maintained and so clean. No Smell. Housekeeping staff is on top of everything. Her clothes are laundered by the in house staff and they were so accommodating with using her laundry products that she prefers. She couldn't be happier and I get to sleep easy."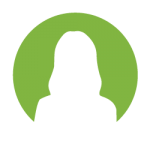 SHARON L.
"Chaparral Winds has been the best place for our Mom. Having Independent Living, Assisted Living, and Memory Care in the same complex has been more of a blessing than we thought because she has lived in each one as her health dictated. She recently moved into Memory Care and it has been so good for her. All the staff and caregivers at Chaparral Winds have been so kind to her and treat her with respect. The management and nursing staff are very compassionate and I thank every single person with whom our Mom has had contact over the past several years she has lived there. We are truly grateful to all of you."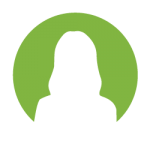 BOLA G.
"I have a loved one living here. I was having some issues getting the proper medical attention she required. I'm no expert however. I spoke to Danielle (I believe the director of nursing) and explained my concerns to her. She was very patient while spoke and addressed all my questions one at a time in an incredibly professional and caring manner which left me feeling 100% better about my friends medical needs. I wish more nurses were as understanding and willing to engage with family members/friends of the residents the way she did. Thank you Danielle!"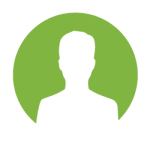 ANTHONY G.
"My father lived there for years. I honestly can say the care was first class. The care staff was amazing and kept me updated on all of his medical needs. They validated my concerns and followed up promptly. The food was amazing, he never missed a meal. We took him to the princess and he asked that we reserve the private dining room at Chaparral next time because they have better food. When we were looking into care we decided on Chaparral, because it felt like home. I loved visiting him and wouldn't hesitate to place another loved one there."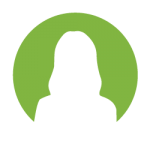 PAM G.
"My Mom and my Aunt both live at Chaparral Winds and are very happy. The staff is always very considerate of their needs. Stephanie is amazing and does a wonderful job to ensure that all our concerns and questions are answered. My Mom and my Aunt play bingo twice a week, watch movies with other residents and have made many friends. Great place to live! Thank you to Chaparral Winds!!!"
Let Chaparral Winds be your New Home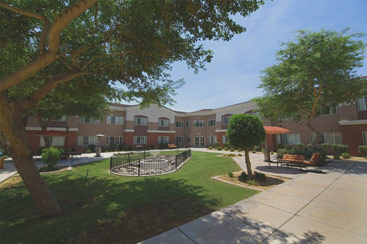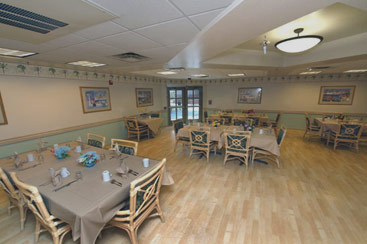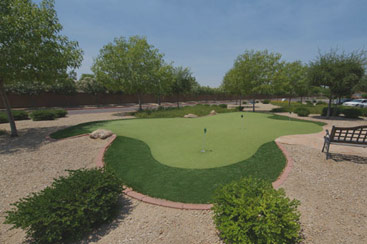 Independent Living: 623-471-5086 | Assisted Living: 623-294-6871