Can I Retire At 60 With 500K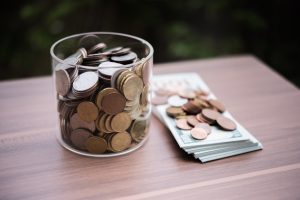 If you are searching for "can i retire at 60 with 500k", the good news is you certainly can! Use this article as your guide on how to properly save for a happy and healthy retirement at 60.
Can I Retire With 500K?
Most experts believe you need $1-$2 million saved to retire comfortably, but that is not necessarily true. There are many ways to work towards retirement without saving that exact amount of money. In some cases, 500K in the bank will be more than enough to live on. However, you will need to carefully and meticulously plan for retiring with 500K.
Here are three steps to follow:
Save Money Right Now
Budget
Pick The Best Location
Step 1: Save Money Right Now
It's common sense that the more money you save when you are younger, the more equipped you will be for an early retirement. Saving as much money as you can as early as possible is a crucial step towards the next phase in life. There are many ways you can get creative, trying to save money in your younger years. Always try to take advantage of any extra unexpected money that comes your way. This could mean any sort of work/performance bonus or even a stimulus check. Put the extra money into a 401(K) plan or an IRA. Check to see if your employer will fully match contributions made towards a retirement plan.
Step 2: Budget
Living with a strict budget will be necessary if you plan on retiring with 500K in the bank. You can obviously enjoy your current lifestyle, but keep basic living expenses like housing, utilities and healthcare on a tight budget. If you are having trouble coming up with a figure, go back and look at last year's bills. Form a budget based off of what you spent in the previous 12 months. Find out exactly which expenses you can either cut out completely or cut back on.
Step 3: Pick The Best Location
You may love everything about where you live; the school district, the parks and your neighbors. But, financial experts say you must evaluate every aspect about your life, including your home's location. It may be difficult, but consider the idea of relocating to a different area with lower housing rates, if this is possible. Think of this present move as the best thing for your future. No, you may not be able to live in your dream location, but if retirement at 60 is the goal, this is one sacrifice that can be made.
Chaparral Winds In Surprise, AZ
Chaparral Winds is a beautiful assisted living community near Sun City, AZ. Being able to socialize with other residents becomes an integral part of many peoples' lives and Chaparral Winds Assisted Living offers common indoor space to support that need. If a resident requires assistance moving from a bed to a wheelchair or vice versa, this facility has staff who can help.
Address: 16623 N W Point Pkwy, Surprise, AZ 85374
Phone: (623) 975-0880