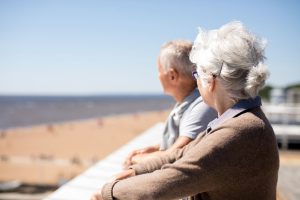 As golf legend Lee Trevino once said, "The older I get, the better I used to be." Let's take a look at some of the best quotes about getting older.
Quotes About Getting Older
1. "You can't help getting older, but you don't have to get old." – George Burns
2. "I don't mind getting older. I'm enjoying not having that raging ambition I've had all my life." – Jeremy Irons
3. "I actually think there's an incredible amount of self-knowledge that comes with getting older." – Jamie Lee Curtis
4. "I like getting older. When you're in your twenties you're really forgoing for your future. Things take shape later on." – Crispin Glover
5. "One of the pulses of getting older is you set some limits." – Nicolas Cage
6. "As I started getting older, I realized 'I'm so happy!' I didn't expect this! I wasn't happy when I was young." – Jane Fonda
7. "The dreadful thing about getting older is you cry at the drop of a hat." – Eric Idle
8. "I'm getting older. That's realistic. I can't reverse time. I can slow it down a little bit." – Jordan Burroughs
9. "If you're always battling against getting older, you're always going to be unhappy, because it's going to happen anyhow." – Mitch Albom
10. "One of the positives of getting older is that you forget your age. Then you find out that you're younger than you thought you were." – Michael McIntyre
11. "As I'm getting older, I'm enjoying my vices so much more because I feel like I've deserved them." – Brooke Shields
12. "You can't do an awful lot about getting older but you shouldn't let it stop you from doing what you want to do." – Vera Lynn
13. "I don't want to put a pause on the rest of my life; I'm really enjoying getting older and the wisdom that comes from that." – Rosemarie DeWitt
14. "I'm just getting older and better." – Neal Schon
15. "I highly recommend getting older! There's less tendency to people-please." – Alanis Morissette
16. "I'm getting older but better too. And the roles are getting better." – John Lithgow
17. "Getting older is a fact of life." – Goldie Hawn
18. "Getting older is fine. There is nothing you can do to stop it so you might as well stay on the bus." – John Byrne
19. "If you're not getting older, you're dead." – Tom Petty
20. "That's another great thing about getting older. Your life is written on your face." – Frances McDormand
21. "We don't like to acknowledge that we're getting older. None of us do." – Bob McNair
22. "I don't really have a choice. I'm getting older." – Annette Bening
23. "As I'm getting older, I'm really learning unconditional love and loyalty are extremely important." – Bindi Irwin
24. "The biggest lie about getting older is that excitement and growth end with youth." – MO
25. "Getting older is no problem. You just have to live long enough." – Groucho Marx
26. "You can't stop getting older; you just have to keep going and laugh a lot." -Anita Dobson
27. "The great thing about getting older is that you don't lose all the other ages you've been." – Madeleine L'Engle
28. "You know you're getting old when the candles cost more than the cake." – Bob Hope
29. "A birth date is a reminder to celebrate the life as well as to update the life." – Amit Kalantri
30. "After 30, a body has a mind of its own." – Bette Midler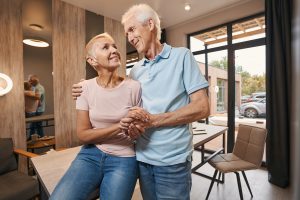 31. "Please don't retouch my wrinkles. It took me so long to earn them." – Anna Magnani
32. "Middle age is when you're sitting at home on a Saturday night and the telephone rings and you hope it isn't for you." – Ogden Nash
33. "With mirth and laughter let old wrinkles come." – William Shakespeare
34. "As you get older, three things happen: The first is your memory goes, and I can't remember the other two." – Norman Wisdom
35. "Old age is like a plane flying through a storm. Once you are aboard, there is nothing you can do about it." – Golda Meir
36. "Age is something that doesn't matter, unless you are a cheese." – Luis Bunuel
37. "I'm very pleased to be here. Let's face it, at my age I'm very pleased to be anywhere." – George Burns
38. "The really frightening thing about middle age is that you know you'll grow out of it." – Doris Day
39. "I don't feel old. I don't feel anything until noon. Then it's time for my nap." – Bob Hope
40. "I have reached an age when, if someone tells me to wear socks, I don't have to." – Albert Einstein
41. "Aging seems to be the only available way to live a long life." – Kitty O'Neill Collins
42. "Grow old along with me! The best is yet to be, the last of life, for which the first was made." – Robert Browning
43. "I keep trying to find my answer to life – and it gets more elusive the older I get." – Kim Gruenenfelder
44. "Old age is an excellent time for outrage. My goal is to say or do at least one outrageous thing every week." – Louis Kronenberger
45. "You don't stop laughing when you grow old, you grow old when you stop laughing." – George Bernard Shaw
46. "Today is the oldest you've ever been, and the youngest you'll ever be again." – Eleanor Roosevelt
47. "I don't plan to grow old gracefully. I plan to have face-lifts until my ears meet." – Rita Rudner
48. "Every year should teach you something valuable; whether you get the lesson is up to you." – Oprah Winfrey
49. "Aging is not lost youth but a new stage of opportunity and strength." – Betty Friedan
50. "My face carries all of my memories. Why would I erase them?" – Diane Von Furstenberg
51. "Youth is the gift of nature, but age is a work of art." – Stanislaw Jerzy Lec.
52. "As I grow older, I pay less attention to what men say. I just watch what they do." – Andrew Carnegie
53. "Wrinkles should merely indicate where smiles have been." – Mark Twain
54. "The longer I live the more beautiful life becomes." – Frank Lloyd Wright
55. "Anyone who keeps the ability to see beauty never grows old." – Franz Kafka
56. "Age is not how old you are but how many years of fun you've had." – Matt Maldre
57. "Old age is not so bad when you consider the alternative." – Maurice Chevalier
58. "Life's tragedy is that we get too old soon and wise too late." – Benjamin Franklin
59. "I don't let my age define me but the side-effects are getting harder to ignore." – Unknown
60. "No one is as old as those who have outlived enthusiasm." – Henry David Thoreau
61. "There is still no cure for the common birthday." – John Glenn
62. "By the time you're 80 years old you've learned everything. You only have to remember it." – George Burns
63. "Old age is like everything else. To make a success of it, you've got to start young." – Theodore Roosevelt
64. "You are only young once, but you can stay immature indefinitely." – Ogden Nash
65. "Old age is always fifteen years older than I am." – Oliver Wendell Holmes
More Quotes:
Retirement Community In Surprise, AZ
Chaparral Winds is a beautiful assisted living community near Sun City, AZ. Being able to socialize with other residents becomes an integral part of many peoples' lives and Chaparral Winds Assisted Living offers common indoor space to support that need. If a resident requires assistance moving from a bed to a wheelchair or vice versa, this facility has staff who can help.
Address: 16623 N W Point Pkwy, Surprise, AZ 85374
Phone: (623) 975-0880