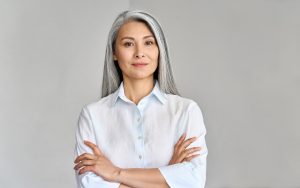 If you are looking for an in-depth plan for retirement by age 50, we're here to help!
5 Steps To Retirement
Follow these steps when you have decided to retire by age 50:
Decide To Retire Early
Start Saving Money
Adjust Your Lifestyle
Make Smart Investments
Have Contingency Plans
1. Decide To Retire Early
The biggest key towards early retirement is actually deciding on retirement early! In order to retire by age 50, you'll need to settle on that number years in advance to make sure that goal becomes reality. Give yourself the best chance possible at an early retirement by deciding on it when your 25, rather than 45.
This, of course, seems like common sense, but it is very hard to set this goal while busy climbing the corporate ladder and/or raising a family. Life will certainly get in the way at times, but stay focused on your early retirement goal throughout your career. Financial experts suggest picking up a part-time job or starting a side business to maximize your retirement savings. Asking for a raise or extra hours at your current job could be a good plan, as well. Always resist the urge to live above your means!
2. Start Saving Money
Saving money right now is easier said than done, correct? Well, maybe saving a bit of money is easier than you once thought. Experts tell you to use the four-percent rule for guidance. This rule says that your savings should last 30 years as long as you withdraw four percent of your savings during the first year of your retirement.
If you plan to live off $250,000 for the next 30 years, then you should try to have at least $750,000 in the bank. To estimate how much you'll need to save, determine how much money you can live off of during retirement.

3. Adjust Your Lifestyle
Adjusting your lifestyle prior to early retirement does not mean you'll have to take drastic measure, fortunately. Yet, if you do plan to retire by age 50, then normal methods of saving money will not apply to your situation. Re-evaluate your current savings, spending habits and investment options.
Try to rid yourself of any unnecessary expenses. Generally, this consists of eating out frequently, attending expensive events and going on vacations. The next step to take is paying off any loans or debts as soon as possible.
4. Make Smart Investments
According to the experts, the younger you are, the more room you have for financial risks. Most believe that even if the market crashes while you are in your 20s, you can still regain enough wealth to live a happy and healthy life, financially.
For those planning on retiring early, though, risky investments may not be the way to go. Take a conservative approach to the market, instead. Make sure to diversify and factor in Social Security benefits when creating a retirement budget.
5. Have Contingency Plans
Retiring early will undoubtedly leave several questions to ponder, including:
Should I take social security benefits early or wait until I am retirement age?
How many income streams will I have after retirement?
Should I work part-time?
Is my life insurance plan good enough if something happens to me?
Can I afford long-term care, if necessary?
Try to have answers ready for all of the questions before your retirement begins. It's important to have a comprehensive plan for your family's future.
Retirement Community In Surprise, AZ
Chaparral Winds is a beautiful assisted living community near Sun City, AZ. Being able to socialize with other residents becomes an integral part of many peoples' lives and Chaparral Winds Assisted Living offers common indoor space to support that need. If a resident requires assistance moving from a bed to a wheelchair or vice versa, this facility has staff who can help.
Address: 16623 N W Point Pkwy, Surprise, AZ 85374
Phone: (623) 975-0880