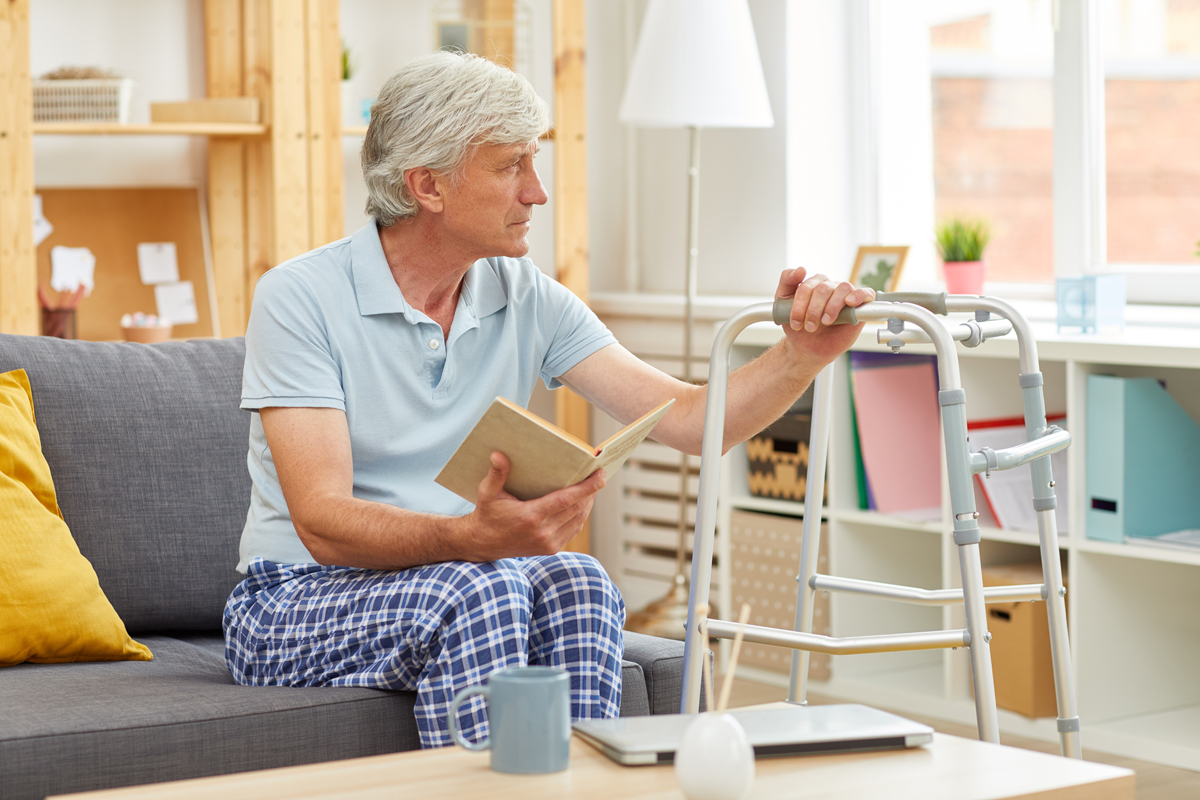 Use our checklist below to ensure a safe and secure environment for elderly citizens living alone.
Remove Any Tripping Hazards
An estimated 9,000 senior citizens die every year because of at-home falls, according to the U.S. Centers for Disease Control and Prevention. You can minimize this risk by removing all loose objects and/or debris from your flooring. Tape or coil all cords and wires securely to the walls. Rugs and carpets should never be loose, regardless of where they are placed in the home. Use nonslip backing to keep these rugs in place.
Keep The Home Well-Lit
You can significantly decrease fall risks by having sufficient lighting throughout the home. Keep staircases and walkways well-lit during the night and day. Installing nightlights throughout the home is always a smart idea. Wireless motion sensor lights are great, as well, and can be installed in bedrooms and bathrooms.
Fire Safety
Fires are another risk for seniors. Have a smoke detector and fire extinguisher on every floor of the home. Make sure these are tested regularly. All doors and windows need to be easy to open from the inside.
Fall Prevention Checklist
Falling at home is the greatest risk seniors face today. Follow our tips below to keep your home safe and secure.
Bedroom Safety
1. ❒ All lightning should be within reach of the bed.
2. ❒ Keep all pathways illuminated at night with nightlights.
Floor Safety
1. ❒ Use nonslip backing to secure rugs.
2. ❒ All walkways should be kept free of any items/clutter.
3. ❒ No loose objects on the floor.
4. ❒ Wires should be taped securely to the walls.
Kitchen Safety
1. ❒ All frequently used items need to be on the lower shelves.
2. ❒ Have a sturdy stool in the kitchen area at all times.
Bathroom Safety
1. ❒ Use grab bars for bathtub/shower entries and exits.
2. ❒ Install grab bars around the toilet.
3. ❒ Use nonstick rubber mats for the tub/shower floor.
Staircase Safety
1. ❒ Fix any broken or uneven steps immediately.
2. ❒ Keep loose objects away from the staircase.
3. ❒ Surround the staircase with sufficient lighting.
4. ❒ Install handrails on both sides of the staircase.
5. ❒ Light switches should be featured atop and at the bottom of the staircase.
Outdoor Safety
1. ❒ All pathways should be well-lit at all times.
2. ❒ Put handrails around the steps.
3. ❒ Keep sideways and pathways clear of any objects.
4. ❒ Repair any broken or uneven steps.
Retirement Community In Surprise, AZ
Chaparral Winds is a beautiful assisted living community near Sun City, AZ. Being able to socialize with other residents becomes an integral part of many peoples' lives and Chaparral Winds Assisted Living offers common indoor space to support that need. If a resident requires assistance moving from a bed to a wheelchair or vice versa, this facility has staff who can help.
Address: 16623 N W Point Pkwy, Surprise, AZ 85374
Phone: (623) 975-0880