Assisted Living Sun City West, AZ – Chaparral Winds
Independent Living
16617 N. West Point Parkway
Surprise, AZ 85374
623-471-5086
Assisted Living
16623 N. West Point Parkway
Surprise, AZ 85374
623-294-6871
If you're searching for "Assisted Living" or "Assisted Living Near Me" in Sun City, AZ or Sun City West, AZ, then Chaparral Winds is the Assisted Living Facility for you!
Our Assisted Living facility provides large studio, one-and two-bedroom apartments with ample space for our residents' furniture, clothing and personal items. The two-story Assisted Living Building is built around a courtyard that is a focal point for activities and also provides beautiful views from the apartments surrounding this lush garden setting. Gorgeous sunrise, sunset and mountain views are available from all other apartments.
Read below to learn more about Assisted Living at Chaparral Winds, or for More information about any of our facilities please call 623-294-6871.

About Chaparral Winds Assisted Living
Conveniently Located Near Sun City West
We are conveniently located next to everything you are going to need in Sun City West including: Terrific restaurants, great shopping, cultural centers, golf courses, sports arenas, and health/medical offices are all within a few short miles from our facility. Our Chef Prepared Meals are Served in our Restaurant Style Dining Room!
Why We Are Considered The Best
Chaparral Winds is the best assisted living facility in Sun City West because our community is built for today's seniors. Seniors who are searching for a lifestyle that is active, stimulating, interesting and flexible to your daily schedule/routine. We offer all types of retirement living including assisted living, independent living and memory care. Read more about each type retirement living below.
About Our Assisted Living Facility
Chaparral Winds is a gorgeous Assisted Living Facility near Sun City West, Arizona. We provide large studio, 1 and 2 bedroom apartments with lots of space for your furniture, personal items and clothing. We want you to feel at home when you are living at our facility. Our 2 story Assisted Living building is built around a beautiful courtyard that serves as a focal point for most activities and also provides a gorgeous view from the apartments. Beautiful sunsets and stunning mountain views are available in all of our apartments. We help our residents with taking medication, bathing, eating, toileting, dressing and more.
Resort Style Dining Room
Activity Room
Sparkling Pool
Billiards Pool Table
Library
3 Meals Per Day
24 Hour Staffing
Weekly Deep Cleaning
All Utilities Including Cable Tv
Weekly Personal Laundry
Refrigerator
Microwave
Large Floor Plans
Window Treatments
Individual Air & Heat Units
Transportation To Appointments
24 Hour Desk Attendant
Security Cameras
Wheelchair Access
Emergency Pendent System
Assisted Living Floor Plans
Chaparral Winds offers many assisted living floor plans to choose from in each of our facilities. Whether you are living an Independent Living lifestyle or have Assisted Living needs, Chaparral Winds offers active and convenient senior living in Sun City West, Arizona. Click The Links Below To View The Floor Plans That Interest You:
About Our Independent Living Facility
Our Independent Living Facility is made for Seniors who don't require assistance with their daily activities or need 24/7 nursing assistance. Still live independently but you will have access to assistance when you need it. Our Independent Living Community will provide easy access to entertainment, medical care, dining and more. We offer sever floor plans and living options including spacious studios, 1 and 2 bedroom apartments, as well as Luxury Casita Homes.
About Our Memory Care Facility
Our Memory Care Facility is dedicated to Seniors with Alzheimer's or memory loss. All of our caregivers are trained to provide personal attention require by our memory loss residents. We provide stimulating activities to enhance the quality of life of our memory loss residents are used each day in a safe, nurturing environment. We have a higher ratio of caregivers to residents in our memory care unit and we are there to continually evaluate and monitor each residents condition and respond to their needs quickly. Prior to moving in, every single resident is given a thorough assessment by our licensed staff in order to create the best personal care plan unique to him or her.
Schedule An Assisted Living Facility Tour In Sun City West!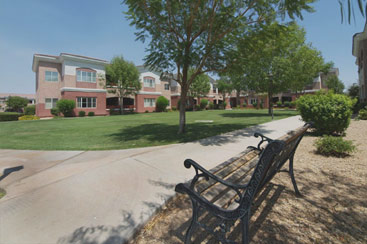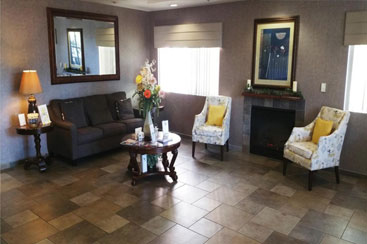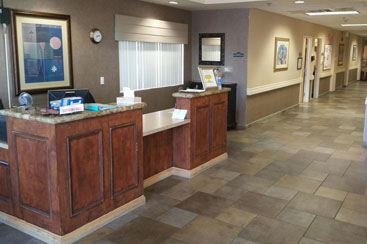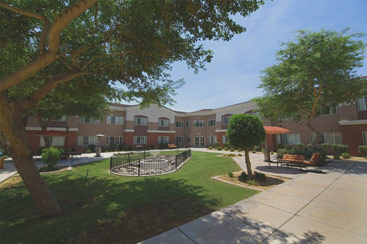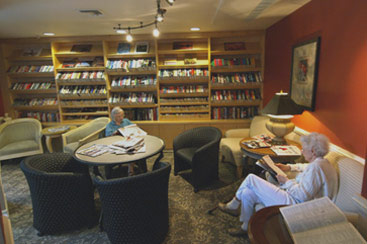 How Much Does Assisted Living Cost in Sun City, AZ?
The average cost of assisted living in Sun City is $3,760 per month. Average prices range from around $960 to $8,400 each month in Arizona for 2019. Many of top-quality services, amenities, and location will cost more. Luxury assisted living facilities will cost more than less expensive assisted living facilities. Learn More.
• Low Cost: $960 each month
• Average Cost: $3,760 each month
• High Cost: $8,400 each month
How Much Does Assisted Living Cost in Sun City West, AZ?
The average cost of assisted living in Sun City West is $4,576 per month. Average prices range from $1,100 to $8,400 per month in Arizona for 2019. A lot of high-quality services, areas, and amenities do cost more. Less expensive assisted living facilities are cheaper than luxury assisted living facilities. Learn More.
• Low Cost: $1,100per month
• Average Cost: $4,576 per month
• High Cost: $8,400 per month
Independent Living: 623-471-5086 | Assisted Living: 623-294-6871
Assisted Living Facility Reviews in Sun City West, AZ
Chaparral Winds Assisted Living
Average rating:
20 reviews
Aug 29, 2019
Assisted Living Employee Review
I worked at Chaparral Winds Retirement Community full-time (More than 5 years). Boos very understanding. Employees are great.