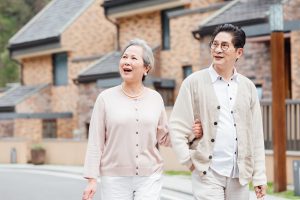 If you are searching for "retirement communities near me" anywhere in Arizona, this post will help!
Retirement Community In Mesa, AZ
Canyon Winds is a Senior Living Services Community located in Mesa, Arizona. This facility offers plenty of choices for senior citizens of varying needs. One can find more than just assisted living at Canyon Winds, as they also offer independent and memory care services. This resort-style facility is breathtaking, with spacious floor plans and dining areas. A full activity program and fitness center await future residents. Looking to bring a small cat or dog to your new home? Not a problem at all, as every SLS Community is pet friendly!
Visit Canyon Winds website here.
Retirement Community In Sedona, AZ
Sedona is regarded as the most scenic city in all of Arizona. And that reason alone makes it a wonderful place to call home. Sedona Winds, located in the heart of the red rocks, offers stunning courtyard views, along with a 24-hour staff for every need. Settle for a one-bedroom or large studio apartment, or choose their two-story building to enjoy breathtaking views, daily. General maintenance, weekly laundry and deep cleaning of your apartment, an emergency call system, and a diverse activities program are all included when you choose Sedona Winds.
Visit Sedona Winds website here.
Retirement Community In Surprise, AZ
If you've lived in Surprise your entire life and want to stay close to friends and family, then Chaparral Winds is the assisted living facility for you! As Chaparral Winds' website states, this is a community designed for the active seniors, while still providing a relaxed vibe throughout the facility. A pool and hot tub combined with a beautiful dining area make this one of the premier communities in all of Arizona. Great shopping, golf courses, restaurants and medical facilities are all located within a few miles.
Visit Chaparral Winds website here.
Retirement Community In Peoria, AZ
Offering assisted, independent and memory care services, Desert Winds is another top-notch community in the valley. Desert Winds offers three types of floor plans for assisted living residents. Whether a two-bedroom, two-bath or one-bedroom, one-bath is what you desire, Desert Winds has a plan for you. Studio apartments are available as well. All of these floor plans can be toured virtually on Desert Winds' official website. All apartments come fully equipped with individual heat and AC units, a refrigerator, microwave, window treatments and more.
Visit Desert Winds website here.
Retirement Community In Youngtown, AZ
There isn't a more appropriately named setting for this lively community than Youngtown! Monthly rent at Ventana Winds includes three well balanced meals plus snacks, 24-hour staff, and a daily tidying of your apartment. The offerings don't end there! Personal laundry is done weekly, transportation is provided for appointments or shopping, a 24/7 emergency call system is in place, as well as a full slate of exciting activities. Check out all of Ventana Winds' offerings today!
Visit Ventana Winds website here.

Why Retire In Arizona?
Here is a list of ten reasons why so many retirees are choosing to settle in Arizona:
Arizona has more sunny days than any other state.
Quality healthcare throughout the state.
Low cost of living.
Fewer tax burdens.
Many work opportunities for seniors.
Rising economy.
Beautiful scenery.
One of the world's top golf destinations.
Low humidity.
Many sporting events statewide.
Chaparral Winds In Surprise, AZ
Chaparral Winds is a beautiful assisted living community near Sun City, AZ. Being able to socialize with other residents becomes an integral part of many peoples' lives and Chaparral Winds Assisted Living offers common indoor space to support that need. If a resident requires assistance moving from a bed to a wheelchair or vice versa, this facility has staff who can help.
Address: 16623 N W Point Pkwy, Surprise, AZ 85374
Phone: (623) 975-0880