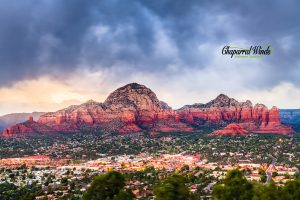 If you are searching for "retire in arizona" or "retiring in arizona pros and cons", this article will tell you why so many retirees are choosing to settle in the valley of the sun.
Retiring In Arizona Pros
Here is a list of ten reasons why seniors are choosing to settle in Arizona:
Pro 1: Arizona Has More Sunny Days Than Any Other State
This is a fact! Not even Florida nor California can count up as many sunny days as the state of Arizona. The United States National Oceanic & Atmospheric Administration) NOAA found that Arizona residents enjoy sunshine more than residents in any other state. Enjoy as much sun as possible when you relocate to Arizona!
Pro 2: Quality Healthcare Throughout The State
Arizona offers better quality healthcare than most other states, which is great for seniors seeking frequent checkups and appointments as they age.
Pro 3: Low Cost Of Living
Arizona is currently cheaper to live in than the U.S. average, according to BestPlaces. Studio apartments more than $100 less than the national average. The same goes for one, two, three and even four bedroom apartments across the valley of the sun.
Pro 4: Fewer Tax Burdens
Unlike most states, Arizona residents can keep more of their income for the year. Personal income tax is not the only way a state can collect money from citizens. All states use alcoholic beverage taxes at their discretion. Arizona allows for citizens to keep as much of their hard earned money as possible.
Pro 5: Many Work Opportunities For Seniors
The booming Arizona industrial market offers plenty of job opportunities for seniors looking for part-time work. Stay active and engaged by finding a fun and exciting job opportunity.
Pro 6: Rising Economy
Even after enduring the hardships brought on by the Covid-19 pandemic, Arizona's economy remains one of the strongest in the nation.
Pro 7: Beautiful Scenery
If you're looking for gorgeous sunsets, mountain ranges and even lakes, Arizona has it all!
Take a look at some of the breathtaking scenery in Arizona:



Pro 8: One Of The World's Top Golf Destinations
From Scottsdale to Sedona, the avid golfers always look to retire in a sporting paradise. Arizona's unique landscape offers some of the world's premier and most rewarding golf courses.
Pro 9: Low Humidity
Florida is another state that is a destination for retirees, but the high humidity makes year-round living there quite painful. Enjoy the outdoors with low humidity all year long in Arizona.
Pro 10: Many Sporting Events Statewide
Arizona has top colleges, four major pro sports teams and as we already mentioned, golf courses all across the state. Plus, Arizona is home to many MLB teams' spring training locations. You will never run out of sporting options here.
Retiring In Arizona Cons
Here are two cons related to retiring in Arizona:
Hot weather.
Higher crime rate.
Con 1: Hot Weather
Although temperatures do cool down in the winter, Arizona's climate remains hot throughout the year. The months of June through August average well above 100 degrees in Phoenix.
Con 2: Higher Crime Rate
Arizona's crime rate is a bit higher than other states, unfortunately. There are many areas where there is little to no crime rate, though. These areas will feature much lower property tax rates, as well.
Chaparral Winds In Surprise, AZ
Chaparral Winds is a beautiful assisted living community near Sun City, AZ. Being able to socialize with other residents becomes an integral part of many peoples' lives and Chaparral Winds Assisted Living offers common indoor space to support that need. If a resident requires assistance moving from a bed to a wheelchair or vice versa, this facility has staff who can help.
Address: 16623 N W Point Pkwy, Surprise, AZ 85374
Phone: (623) 975-0880