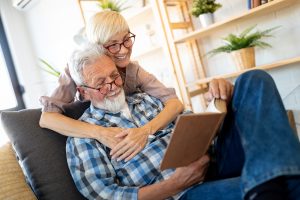 If you are searching for "is surprise arizona a good place to live", this is a list of reasons why so many people are choosing to live and retire in this very area!
Arizona Scenery
Arizona is beautiful! From the red rocks of Sedona to the lively Old Town Scottsdale, there are so many areas to experience in this great state. Residents of Surprise will love the scenic views provided by the Sonoran Desert. Looking for a break from the warm weather? Well, you are in luck with cooler towns like Flagstaff just a car ride away. Enjoy the stunning views of the Grand Canyon, Horseshoe Bend and much more when you call Surprise home.
Surprise AZ Has Low Crime Rates
Surprise, AZ is statistically one of the safest areas to live in. The total crime rate in Surprise is actually 47% lower than the rest of the state. It's also nearly 40% lower than the national average. The crime rate in Surprise decreased by 17% in the year 2020.
Low Cost Of Living
Homes for sale in Surprise remain some of the best values in Arizona. Currently, the median home price is under $200,000. Most importantly, the median age of Surprise homes is only 11 years. Home values continue to explode year-by-year, so there is no better time to buy in this market.
Great For Sports
If you love baseball or just live sports in general, Surprise is a great place to live. Surprise Stadium hosts spring training games for the Kansas City Royals and Texas Rangers each year. You will also notice all of the world-class golf courses in and around the area.
Top-Notch Amenities
No matter where you choose to settle in Surprise, you'll be surrounded by great entertainment and shopping options, plus some of the best health care services in the nation.
Plenty Of Job Opportunities
If you are a senior looking to pick up a part-time job, you will be pleased to know the job market is booming in Surprise. Wages have also been increasing as of late. Combine a booming job market and increasing wages with low costs of living, and moving to and/or retiring in Surprise is an easy decision.
Surprise Arizona Weather
Here's a month-by-month breakdown of average highs and lows for Surprise, according to NOAA.
January: 67 degrees / 41 degrees
February: 71 / 44
March: 78 / 49
April: 86 / 55
May: 95 / 63
June: 104 / 72
July: 106 /79
August: 105 / 78
September: 100 / 71
October: 88 / 59
November: 76 / 47
December: 66 / 40
Retirement Community In Surprise, AZ
If you've lived in Surprise your entire life and want to stay close to friends and family, then Chaparral Winds is the assisted living facility for you! As Chaparral Winds' website states, this is a community designed for the active seniors, while still providing a relaxed vibe throughout the facility. A pool and hot tub combined with a beautiful dining area make this one of the premier communities in all of Arizona. Great shopping, golf courses, restaurants and medical facilities are all located within a few miles.
Visit Chaparral Winds website here.

Chaparral Winds In Surprise, AZ
Chaparral Winds is a beautiful assisted living community near Sun City, AZ. Being able to socialize with other residents becomes an integral part of many peoples' lives and Chaparral Winds Assisted Living offers common indoor space to support that need. If a resident requires assistance moving from a bed to a wheelchair or vice versa, this facility has staff who can help.
Address: 16623 N W Point Pkwy, Surprise, AZ 85374
Phone: (623) 975-0880