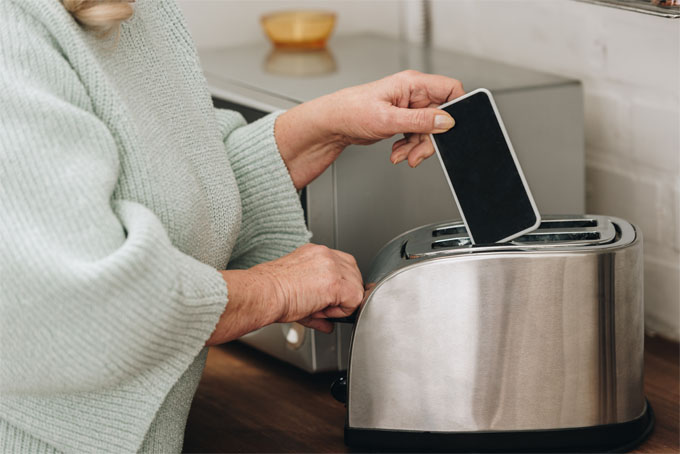 Dementia is the decline of cognitive functioning — remembering, thinking, and reasoning — to such degree that it interferes with an individual's day-to-day life and activities. Many people with dementia cannot keep their emotions under control, and their personalities could change. Dementia ranges in intensity from the most minimal stage, as it is just starting to impact an individual's functioning, to the most intense stage, when the individual is required to rely completely on others for basic activities of day-to-day living, like feeding themselves.
Dementia impact millions of people across the globe and is more typical as people get older (around 1/3rd of all individuals aged eighty-five or older may have some type of dementia) but it is not a typical part of getting older. A lot of individuals live into their nineties and beyond devoid of any signs of dementia.
There are several various forms of dementia, like Alzheimer's, namely the most common.
What are some signs and symptoms of dementia?
The signs and symptoms of dementia take place when formerly healthy neurons in the brain quit working, lose contact with other brain cells, and break down. Whereas everybody loses some neurons as they get older, individuals with dementia endure a much greater loss.
The signs and symptoms can vary subject on the kind and could include:
Encountering memory loss, errors in judgment, and confusion
Trouble speaking, comprehending and expressing thoughts, or writing and reading
Roaming and getting lost in an accustomed neighborhood
Difficulty handling money reliably and paying bills
Repetitive questioning
Using bizarre words to refer to everyday objects
Taking more time to finish normal day-to-day tasks
Losing interest in common day-to-day events or activities
Having hallucinations or experiencing illusions or paranoia
Acting recklessly
Disinterested in other people's feelings
Falling over and challenges moving
Individuals with developmental and intellectual impairment can also advance in dementia as they get older, and in these circumstances, recognizing their symptoms can be particularly challenging. It's important to consider an individual's present abilities and to keep an eye out for changes over time that might be a sign of dementia.
Chaparral Winds Offers The Finest Retirement Living In Surprise, Arizona